1. The "New Found Freedom" Kid 
Someone else is here instead of the regular teacher. That means we can run around on top of the desks and throw garbage at each other! At least that's what I think goes through the mind of the most notorious of the seven kinds of students. In your eyes, this kid was sent here to challenge your teaching skills, like Mr. Miyagi challenges Daniel LaRusso in The Karate Kid. Will you be up for the challenge, or will you spend the rest of the day taking long, sigh-filled looks in the mirror, questioning every decision that lead you to this moment in your life.
When all else fails, you can give 'em one of these…
2. The Kid Whose Name You Don't Know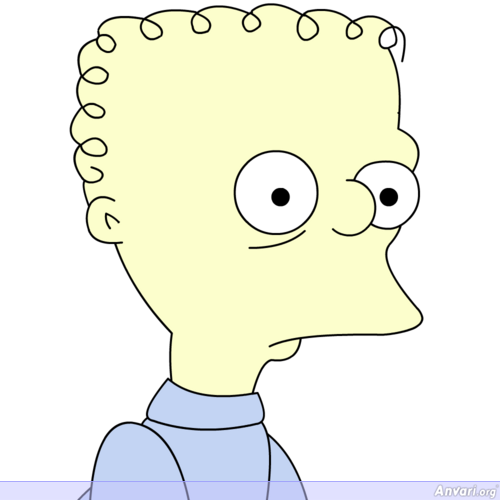 You'll learn Kid #1's name immediately ("Jimmy, stop talking!" "Randy, take the heat off!" "Humphrey, don't jump out the window!"), but this kids name will always be a mystery. He or she will meekly raise their hand during roll call, then they'll seemingly disappear for the next hour. For all you know, they could sneak away and spend the entire hour letting out the air in your tires. But hey, they don't annoy you during that hour, so it's all good. 

(By the way, I looked this kid's name up. His name is Wendell Borton. Bet you didn't know that.)
3. The Bookworm 

When subbing, you quickly learn to avoid certain types of confrontation. That isn't say you should back down, but if you have to decide to reprimand the kid reading War and Peace instead of doing his math, or the kid who's lighting his farts instead of doing his math, it's not a difficult call. 
4. The Informant 

None of the other kids like this guy. Heck, when you were a kid, you wouldn't have like this guy either. He's the snitch: the first one to rat out his peers to get on the teacher's good side. Ol' Randall here thinks he's building an Everest-sized mountain of karma, but all he's doing is damaging his social status for years to come.
However, if this guy is willing to take a hit for your sake, and it makes your lesson go a little smoother, then so be it.
WARNING: Taking advantage of the benefits of child #4 may result in significant amounts of guilt.
5. The Kid Who Doesn't Understand The Concept of Substitutes, Despite Spending the Better Part of His/Her Life in the Education System

Here's how a conversation with this species of student normally goes…
"Where's Mrs/Mrs. X?"
"He/She is out sick."
"When will he/she be back?"
"Tomorrow."
"Who are you? What did you do with her? How long are you going to be here? Why are you doing things differently then she does? Do you have that thing she marked for me? What's my mark? What's going to be on the exam?"
This child seems to have trouble realizing that you are an entirely different human being than their teacher. In their eyes, teachers are all droids who share a communal brian. Incidentally, this kid is always surprised to see teachers in the supermarket, gym, mall or anywhere else that isn't the school. He or she thinks we all live on campus, like the staff at Hogwarts.
6. "Next to No Effort" Kid 
Have a work sheet? This kid is going to finish it in five minutes. And get everything right. He may spend the rest of the hour scowling and muttering about how school is too easy for him. You be tempted to try to give him comfort by saying something like, "Well if everything's so easy, then you should have really high marks." Avoid this temptation. Unless you want an angsty eye roll coming at you.
7. Junior You
With all of these distressing archetypes of subbing, it's not hard to lose all hope of the future. After all, there's a good chance some of these kids will grow up to take care of you in some way (imagine having #5 doing your taxes?). Then, when you least expect it, you see your old high school self. You were a good kid in high school, and the fact that there's an equally okay kid with similar features wandering around give you just enough of a glimmer of hope to keep going with this whole teaching thing.
Mumford & Sons - "I Will Wait"
Jay-Z, Jack White and Scott Fitzgerald? You crazy for this one, old sport!
"I'm into leather."
I think think eventually I will upload this entire movie scene-by-scene.
If Weezer started making music of this quality again, I'd promise to forget Hurley ever happened.